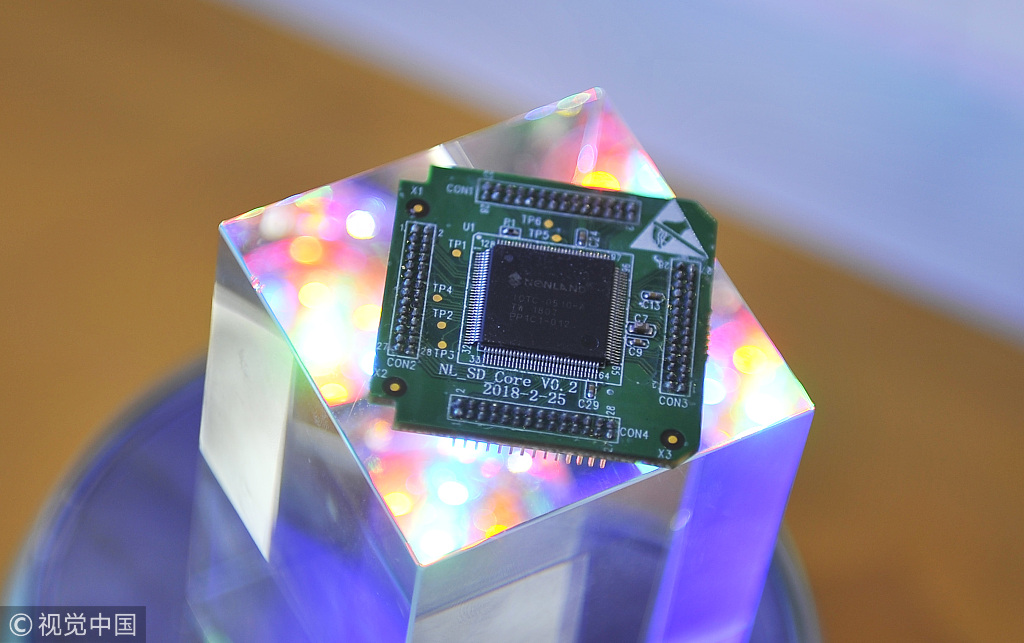 China's leading position in cutting-edge technology, like autonomous driving and 5G communications, will help groom the next generation of researchers, according to veteran industry experts at a major semiconductor company.
A vast market size, wide application scenarios and sufficient talent supply have put China in the driver's seat in steering some of the world's best technologies from internet of things applications to autonomous driving, said Baoxing Chen, an ADI fellow at United States multinational semiconductor-maker Analog Devices Inc.
"For instance, China accounts for roughly 50 percent of the global electric vehicle market. If it has the biggest market volume, it is bound to propel the development of most cutting-edge technology," said Zhao Tianting, automation and energy group technical director at ADI China.
Founded in 1965, ADI's products convert, condition and process real-world phenomena such as temperature, pressure, sound and light into electronic signals that are being accessed by a wide array of devices, from mobile phones to medical equipment.
China is the firm's third-largest and fastest-growing market. ADI's China operation made up around 16 percent of the company's $6.2 billion revenue in the 2018 fiscal year, with its fastest growth coming from industrial automation, driverless cars, 5G communications and the medical sector.
The firm is backing up its optimism in China with investment in local talents, from setting up joint labs, to financial and technological sponsorships.
"ADI China has co-developed integrated circuits courses and established joint labs with 15 key Chinese universities. We have started to see a narrowing gap between China and the US, in terms of talent supply in the chip sector, as a lot of them are trained at the world's most reputed schools and have great international exposure," Zhao said.
Dedication to research is bearing fruit. ADI China had two dissertation papers selected for the prestigious industry forum International Solid-State Circuits Conference 2019-a rarity for a China-based business entity. A third dissertation, co-authored with Fudan University, is also included.
Hong Zhiliang, a professor at State Key Lab of Application-Specific Integrated Circuits and Systems at Fudan University, stressed the importance of fundamental research in China's IC sector, saying he is hopeful for the future.
China's National Integrated Circuit Industry Development Guideline, a policy framework issued in 2014, aims to help the local IC industry achieve a combined annual growth rate of over 20 percent through to 2020.
While the country may be playing catchup in the broad category of semiconductors, it is strategically placing its money on new areas, like 5G wireless and artificial intelligence-focused chips, where it might become a leading provider of technology, according to global technology site TechCrunch.
"Here in China, we work with the top local customers. We need to invest heavily in capital and time to delve into certain areas, learn from each other and make substantial improvements," Zhao said.

From: China Dialy